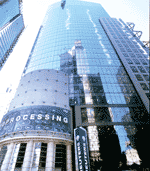 About ApplyTools
---


ApplyTools provides web solutions for web designers and small businesses. With a suite of webmaster tools including a mailing list manager and computer downloads such as our IP Spam Blocker, ApplyTools provides many of the solutions to todays online problems.
View some of our Products
View our Services
Applytools.com is part of the ApplyMarketing Inc network of sites.
Custom CGI Perl PHP Scripting
Custom software rebranding

Join the ApplyTools Team please visit our Careers Section.

You can contact us by mail at
Apply Marketing Inc
1369 Madison Ave
Suite 408
New York, NY 10128








---