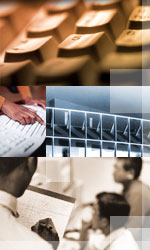 Services
---

Whatever your need, we can create custom functionality for your site via HTML front-end and Perl back-end coding. This kind of functionality is ideally suited towards any sort of data processing tasks, such as e-mail list management, Web Form processing, or such features as interactive calendars, chat rooms or message boards. Contact us for more info.






We offer web hosting that is Perl and PHP friendly through our partner bigbluehost.com. This hosting is both script and search engine friendly and offers great support. Contact us for more info.




CGI/Shell Script Installation and Troubleshooting




We specialize in installing and maintaining perl CGI and C-shell scripts on your UNIX (linux, sun, solaris, etc..) type servers. We can simply install a script for you, or troubleshoot an existing one. Contact us for more info.






For companies looking to outsource their e-mail lists, we offer comprehensize e-mail list management services for the small business. We can send up to 100,000 e-mails per day for you from several lists, manage your subscriber and unsubscriber lists, and produce weekly reports on subscriber trends and other info, all with the flexibility allowed by our proprietary E-mail list manager ApplyLeads v3.2. For more information, contact us.






We can build the site you want, with virtually any functionality you need. Click here to visit our Web Design page.




Affilate Program for Webmasters




Have a site but nothing to sell on it? Sell our Web tools on your site and make 25% commission on all your sales, quick and easy. Click here to learn more.




Guaranteed Meta-Keyword Placement




Have a site but not getting as much traffic as you thought? We can place your 6 search engine keywords in the top 20 search engine results guaranteed or your money back.Click here to learn more.



Contact Us